Minene has a fun and contemporary line of baby products. From PJ's to storage solutions they cater to the many needs of new parents. Minene has an in-house design team creating beautiful products which are made with love to produce practical, functional and unique designs especially for children and their parents. They are sold in 20 countries across the world.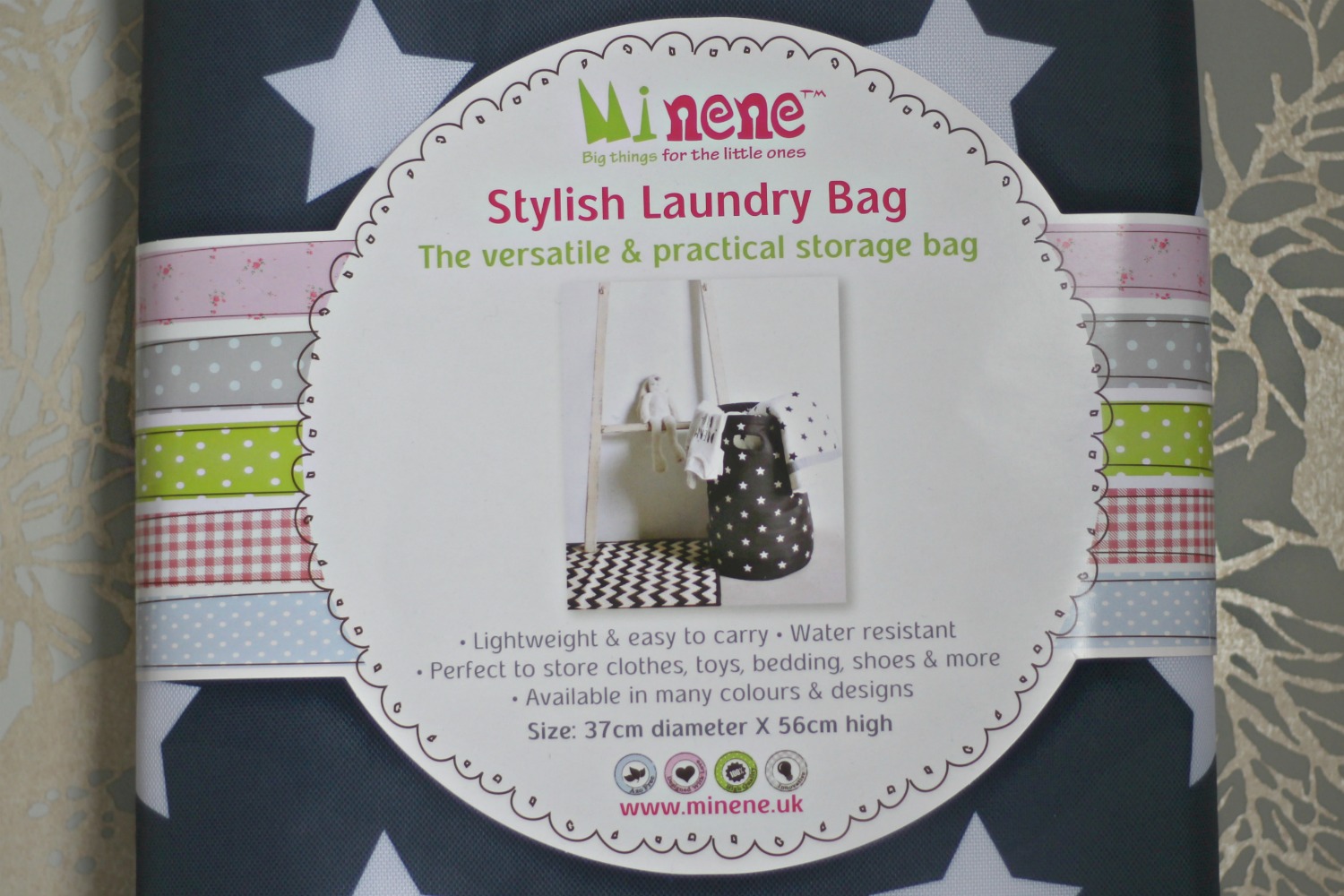 We're trying to get Caspian to learn basis things like helping to tidy his toys, put things in the bin and his dirty clothes in the washing basket. He's doing really well, though sometimes he takes everything out again. Just because he can…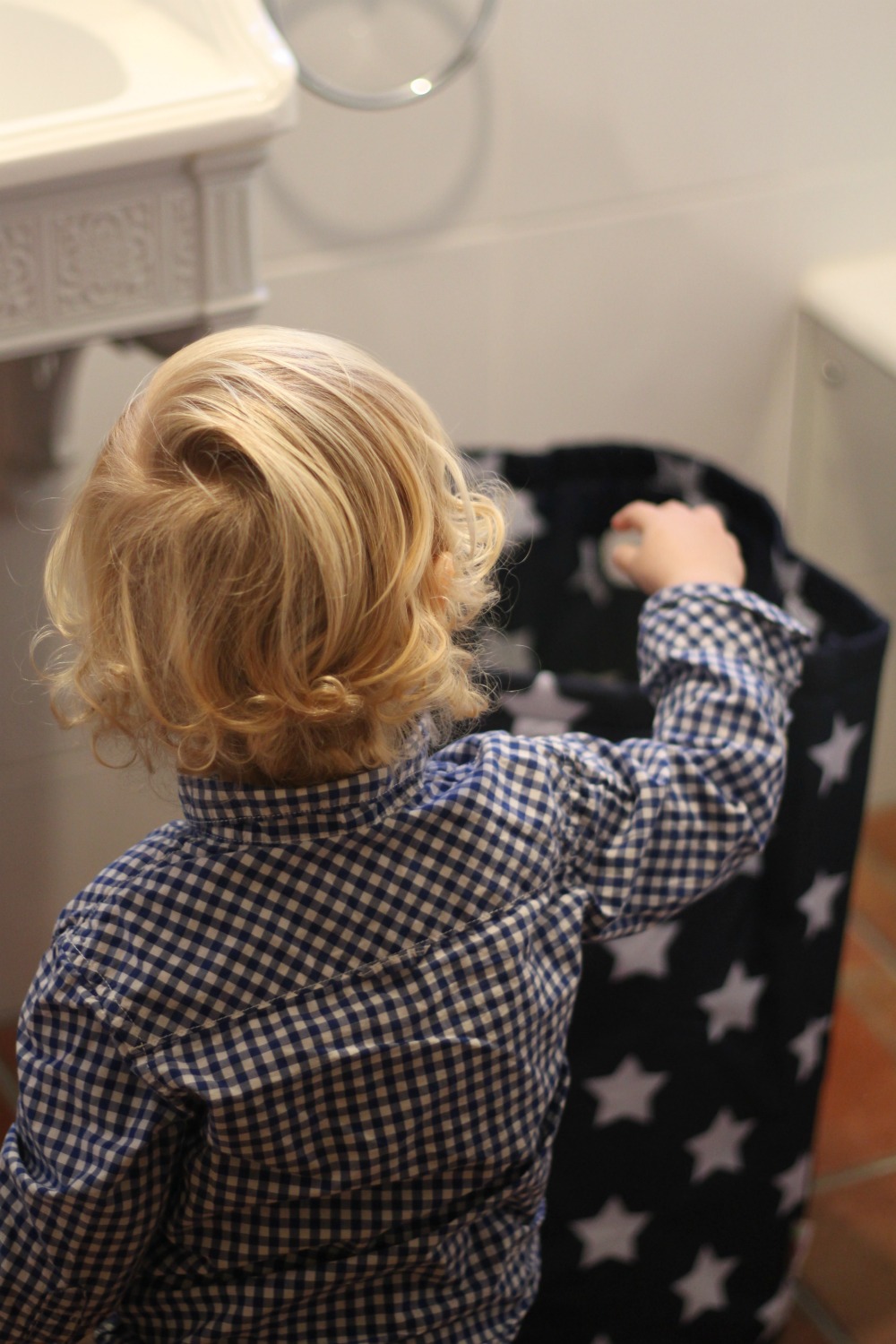 When we were recently offered to review one of the stylish laundry bags from Minene I went for the navy colour with a white star print as it matches our guest bathroom. I envision that this basket can go in Caspian's room when his older and hopefully he'll continue to pop his laundry in there. Wishful thinking I know. Especially if he takes after me as I have to hold my hands up to not being the tidiest person that has ever walked this earth. I claim it's due to my creative nature, but no one is quite buying it! At least I'm trying to teach him to be better.
The basket is made from cotton and easy to clean with a damp cloth. It also has handles which makes it super practical as it's light and doesn't add any significant weight, so when full you can carry it to your washing machine with ease.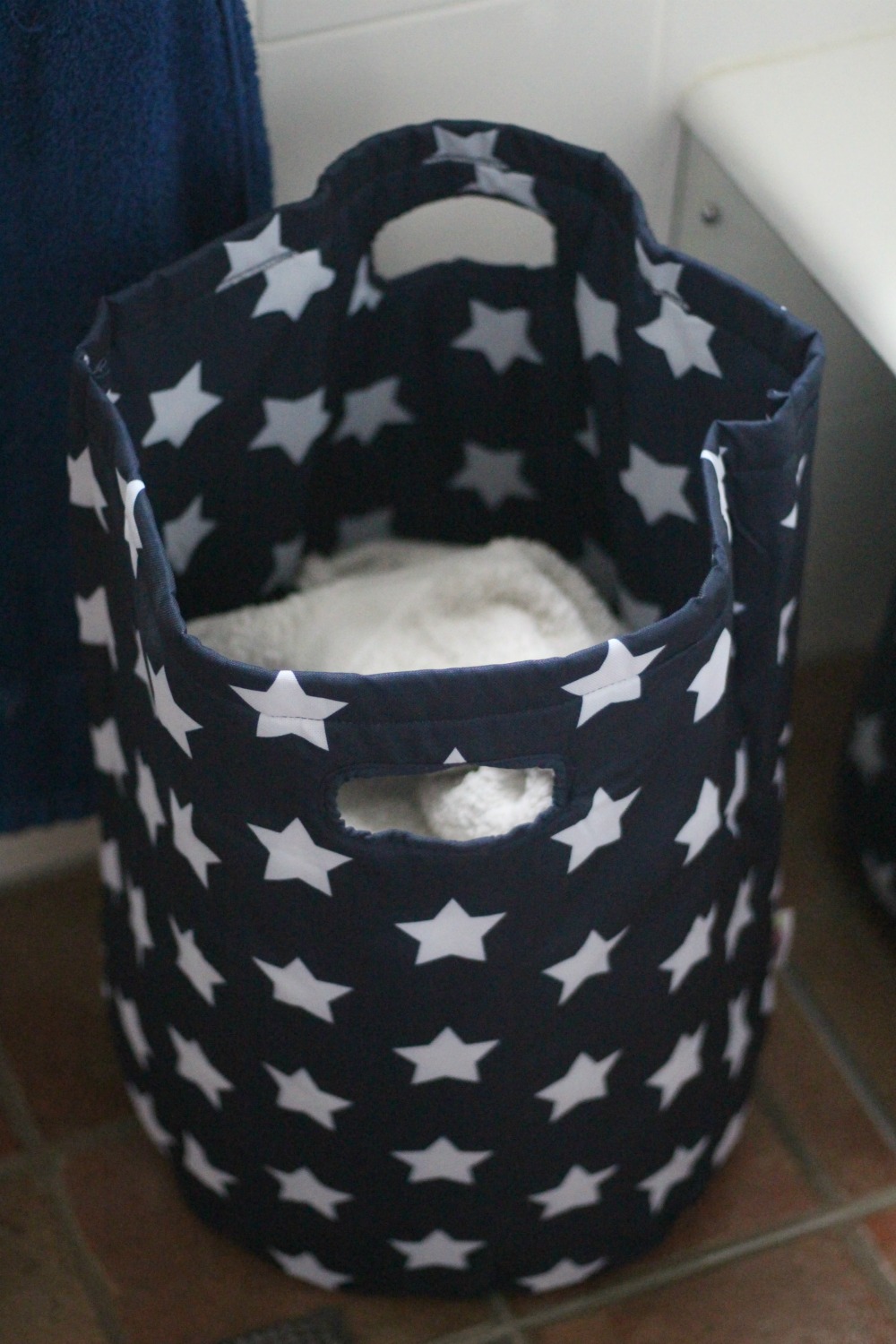 Another great feature is that is folds flat and can be hidden away when not in use. Though let's face it. if you have children your washing basket is ALWAYS in use, so you might as well invest in a design that's easy on the eye, like this one.
It can naturally also be used for storage of shoes, clothes, toys, blanket etc.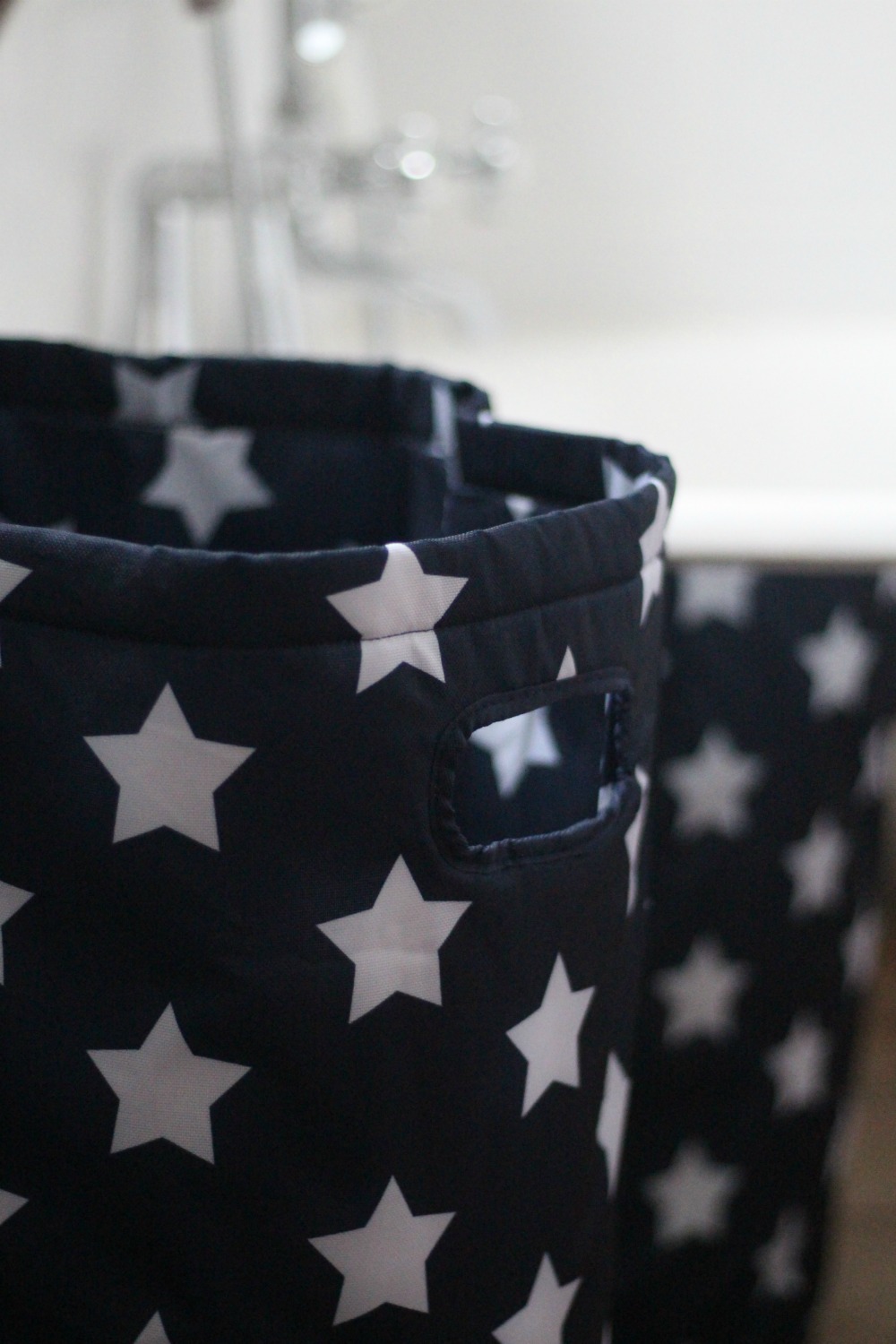 This particular style of washing basket comes in six different designs and matches the rest of Minene's fun interior design lines. It measures  W37 x H55cm and retails at £32 with free shipping over £75. You can find the full collection on Minene's website.
NB! Please note we were gifted this item. All words and opinions are my own.